Build
Deploy v1.0 tomorrow.
what's needed.
Romanesco is an open source platform for creating websites.
Skip creating layouts in Photoshop wireframing mockups translating designs into HTML generating miles of CSS to make it look good endlessly fiddling with a component to make it responsive setting up a CMS for every project copy/pasting the same slider, accordion or Twitter feed againfeatures building web forms by hand fixing the same bugs againall the time checking every page for issues after a styling update browser testing going over budget (again) repetitive tasks draining your energy
Start with the most important part: content
Learn how to use the basic patterns
Create consistent layouts on any device
Publish content as soon as it's ready
Extend with anything you need
Improve continuously, in small steps

Quick tour
Get started
Create rich, diverse content pages
An intuitive set of layout elements. Instant, decent looking results.
Follow Romanesco
Receive information about the project in your mailbox.
The mailing list is called Fractal Forest and sent by Fractal Farming.
Focus on what's important
Defaults that make sense. Technicalities are kept out of sight.
When it comes to editing content, technology is not always your friend. Too many features, settings and technical jargon distract you from your main mission:
Telling your story.

Add content in various formats
Create balanced and appealing layouts
Emphasize what's important
Make it look good on any screen size
Make sure search engines like it too
More than enough to keep in mind already.
Romanesco tries to strike a balance between flexibility and ease of use. Clear labels for settings and options. Logical default values. Essential settings always in sight, the rest tugged away in menus.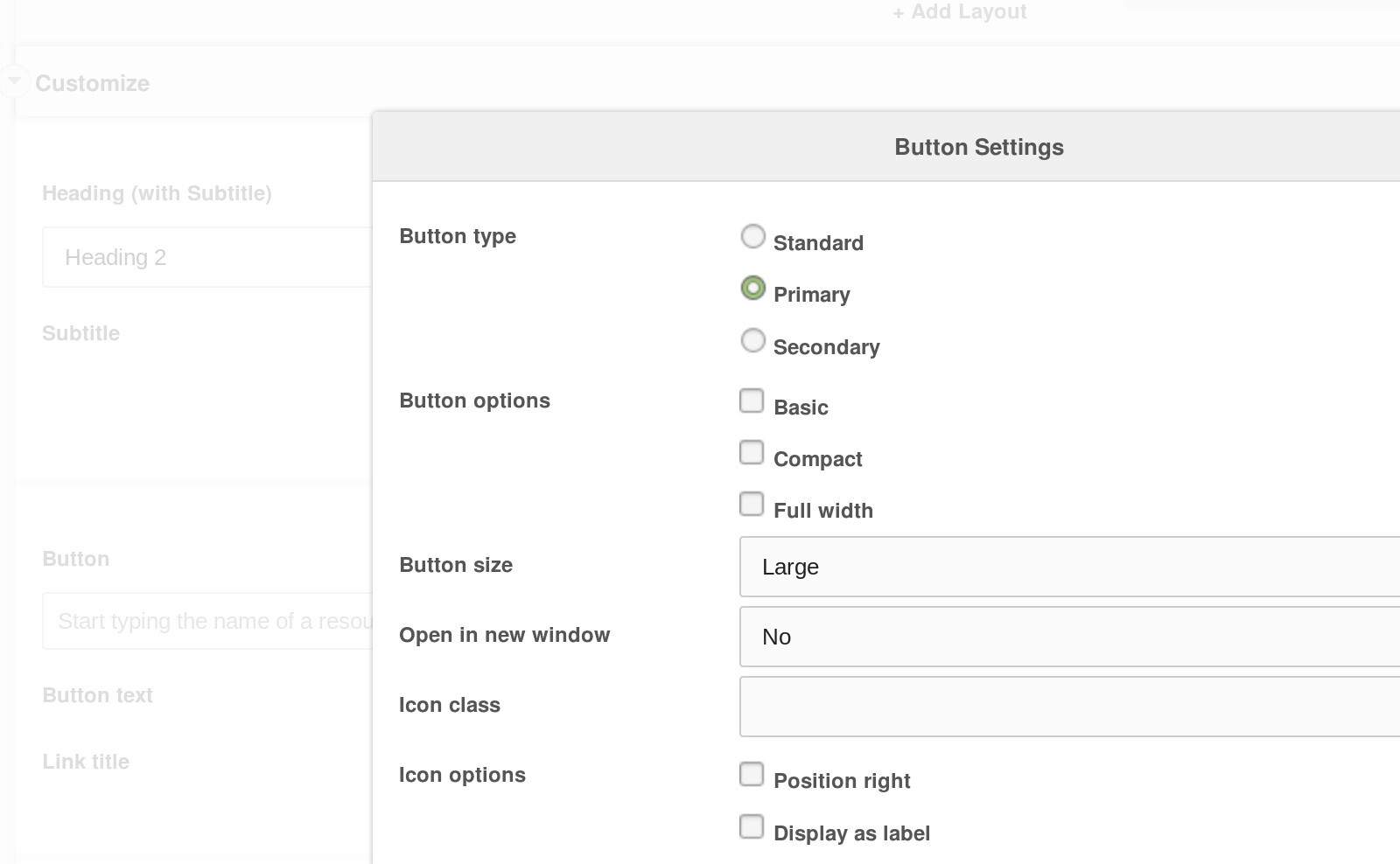 Customize if needed
Change the styling. Add functionalities. Keep growing.

Custom templates

Custom theming

Import existing content

Sorting and filtering

Map with markers

Dataset configurator

Knowledge base

Online food store

Forest manager

Static HTML output

Automated deployments

Visual regression tests
Other website builders limit you to the features of their platform. Romanesco lets you build anything you need.

Each Romanesco project is a stand-alone installation, based on open source software. This means you are free to tweak your website and add any functionality you like.
The examples listed here are all implemented into live websites already. It is largely thanks to MODX, the open source CMS in use, that customizations like this become viable. The MODX philosophy of creative freedom also lies at the roots of Romanesco: you always have 100% control over the output.

Functional from the start
No lengthy development phase upfront. Create > publish > improve.
Where linear workflows fall short
In many website projects, development stages flow from A to Z in a linear way. Adding content is often one of the last steps in the process, so the "final" product is based on content that's not yet there.
Result: delays and additional costs, because the website doesn't quite fit the bill when it's released.
How an iterative process can help
Instead of planning the whole project upfront, why not start by collecting and creating content first? Then decide what's most important, turn it into a decent looking layout and publish it immediately when ready.
Create, learn, improve, repeat. No final product anymore. Only the next round of features, fixes and improvements.
Everyone benefits
Reduce friction. Maintain momentum. Get the job done.
Site owners

A full-blown website for a fraction of the cost
Skip lengthy development phases and large investments upfront. Always have the option to modify or extend when needed.
Regular updates with bugfixes, improvements and new features
Website and content are yours
A website that lasts longer
Designers / developers

More fun, less bugs with a field tested pattern library
Skip the tedious part of creating HTML/CSS and setting up a CMS. Start where it gets interesting. Deploy with confidence.
Freedom to extend theming and features
Drastically reduce time fiddling with CSS and (browser) testing

Production ready prototypes

Deploy while others work on content
Content editors

Responsive content editing, without the struggle
Content is often an afterthought, leaving you to battle it out with a clunky editor. Both you and the content deserve better.
Configurable building blocks for various content types
No coding skills required

Keep track of your progress per page
Digital agencies

Deliver better websites, on time and within budget
Shift to a more reliable and predictable development process. Focus less on techology and more on what your client needs.

Get your team started with pattern libraries
Deliver design systems to your clients

Coherent designs in hours instead of days